In this tutorial we provide information on how to become a (WISP) in India. Here's how you can start your own WISP business with low investments

---
Quick Summary
Plan your business and network

Research laws and apply for an ISP license
Start evaluating for hardware/software vendors

Get your ISP license approval from DoT

Purchase hardware, software and bulk bandwidth
Set up network infrastructure
Start marketing with brochures, banners and free WiFi advertising
Build customers; give them quality service and support
Become a WISP in India!
OR simply contact us and we shall help you get started!
---
ABSTRACT
In this tutorial we discuss the various steps you need to ensure to become a WISP with a strong focus on India. We have broken this tutorial into 3 chapters to help businesses and entrepreneurs understand how to start a WISP business.
These chapters aim to provide you with an overall technical, legal and business understanding on how to become a WISP.
Note: If you're from another country, be sure to check your local WiFi distribution or public Internet access guidelines.
---
---
CHAPTER 1 – INTRODUCTION: How to become a WISP in India?
---
A brief introduction on how to become a WISP in India.
SECTION 1.1: PURPOSE
Whether you start selling WIFI or monetize WiFi with advertising; it's important to understand what you want to derive from the WISP business you're creating.
For instance; A free WiFi zone at an airport will be different than a WiFi zone at a university or a hotel. While the former scenario relies on providing users free WiFi as a utility service, the later scenarios rely on providing a great user experience.
WiFi zones can be expensive and monetization can be tricky. It's important to set your 'end-user goals' or your 'business goals' – before you start planning your network.
SECTION 1.2: COST COMPONENTS
There are many costs involved for WISP Internet (WiFi) Service Providers before starting shop. Different factors such as network architecture styles and business modeling techniques lead to varied costs from one WiFi Provider to another.
A broad classification of the common components of fixed and recurring costs for ANY public WiFi zone has been illustrated as follows:

Before you plan or deploy your WISP business, it is important to understand the various models of hotspot monetization; i.e. how do you plan on recovering your cost of providing WiFi service?

There are three primary models for monetizing free WiFi service:
WiFi as a Service
Premium User Model
WiFi Advertising Model
We have written a detailed article on how to monetize WiFi.
---
---
CHAPTER 2 – NEED ANALYSIS: How to become a WISP in India?
---
It's important to consider various factors before you plan the architecture of the WISP business you wish to start.
SECTION 2.1 ESTIMATING USAGE
In this section of how to become a WISP we explain how to estimate usage. This can be done by calculating the the following attributes:
There are many ways to estimate the the number of people who will use your WiFi service. An ad-hoc formula that can be used is:
The number of expected footfalls in an area ÷ Internet Users per Capita
Footfalls can be easily counted with a special footfall counting machine and you can find Internet usage statistics in your country/city with a quick google search.
SECTION 2.2 PLANNING BANDWIDTH ALLOCATION

Internet bandwidth is scarce and expensive in many countries. It is important to decide how much bandwidth you want to allocate per user.
A mid-sized or large public/guest WiFi zone would not work with a regular Internet broadband connection and needs a special fibre optic connection.
The lowest model to run a WISP business in India would need about 100 customers. The following example has ad hoc start-up revenue/costs for someone who want to start a WISP business with 100 customers. This can vastly vary in different cases:
Assuming each customer pays a minimum of Rs. 400 per month i.e. 400*100*12 = INR 4,80,000 revenue per year.
One time cost:
License + legal admin costs = INR 1-200,000
If you have a WISP, infrastructure (hardware set up) cost could amount to approx. INR 3-4,00,000 to cover a range of approx 1km. This includes your server set up and basis access points.
Yearly costs:
The software + server would have another recurring expense of approx. INR 75,000 per year
Bandwidth leased line for these customers would be another INR 2,40,000 per year
A 1MBs connection 1:1 upload/download would cost approximately (Rs. 18-40,000 depending which part of India you are in) and can support 5-15 concurrent or simultaneous users with at least 208Kbs – enough to stream videos, make video calls and browse the web.
iCalc is a fantastic tool to estimate bandwidth allocation per user based on your existing resources. (Click here)
SECTION 2.3 PLANNING NETWORK COVERAGE
The area you wish to cover determines the the amount of coverage your shall be able to provide.
WiFi is a low range frequency and usually a single router or an access point can effective cover approximately a radius of 110m. If there are too many walls or obstructions range will be affected.
[Also read: How to increase WiFi Signal Strength & Improve WiFi Speed?]
---
---
CHAPTER 3 – UNDERSTANDING LEGAL GUIDELINES: How to become a WISP in India?
---
 SECTION 3.1 – OVERVIEW ON LAWS AFFECTING PUBLIC WIFI ACCESS
Many governments around the world have special laws and guidelines and regulate public WiFi access.
Most countries like India do not require the WiFi provider to have a license if the WiFi isn't for sale. However, a special Internet Service Provider license needs to be purchased if you intend to sell the WiFi service.
Whether you choose to sell the WiFi service or provide it for free to your guest most government's require the following:
Clear WiFi Authentication & User Verification System
User Activity Database Management
User Privacy Guidelines
NOTE: BE SURE TO THOROUGHLY RESEARCH LAWS AFFECTING WIFI ACCESS IN YOUR COUNTRY OR GET AN ISP CONSULTANT IF YOU'RE NOT SURE.
The user WiFi authentication system can also be considered as a 'login validation system' for those who want to access the wireless network for Internet.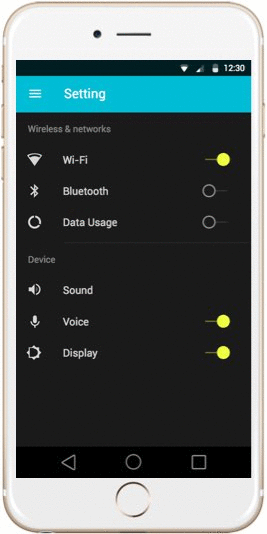 | | |
| --- | --- |
| USER FLOW | SYSTEM FLOW |
| User switches on his device WiFi and selects SSID. | STARTS A NEW SESSION FOR THE USER, INITIATES USER LOGIN PROCESS |
| User's device browser opens and loads login form. User enters mobile number | INPUT USER ID |
| User ID is registered | CHECK USER ID, REGISTER NEW USER IDS, GENERATE AND DISPATCH PASSWORD |
| User enters password that was received via SMS | INPUT USER PASSWORD |
| User accepts terms of use | USER AUTHORIZATION |
| User can now use Free Internet service | SUCCESS PAGE |
[Muft WiFi has done a detailed blog post titled "WiFi Authentication – 3 methods for User ID Verification"]
A database of successfully logged in users is maintained through this system as per legal requirements. Ideally you would need to adopt a good WiFi Management software to manage your user database.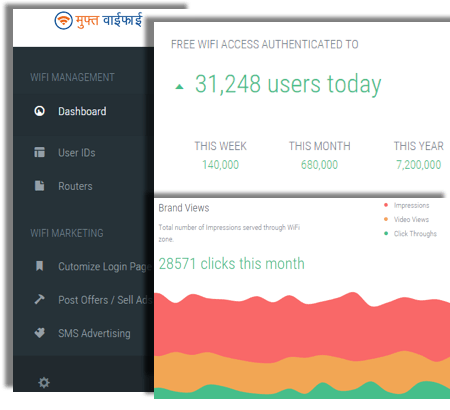 [You can get more information on which WiFi management software to use in article we have written titled "Top 5 WiFi Management Software"]
SECTION 3.4 ISP LICENSE (INFORMATION FOR INDIANS ONLY)

The Government of India has come up with one license for all telecom related services, known as a Unified License. Under unified license, the license holder can apply for ISP license for different areas. One must acquire a Unified License under which he will obtain Authorization for providing ISP services for a certain area. Hence, it must be understood that there is no separate ISP license as such. Instead, one must obtain ISP Authorization under the Unified License.
We recommend you to read the following post: "How to apply for an ISP license in India"
---
Quick Summary
Plan your business
Research your laws and apply for an ISP license
Start researching on hardware/software
Get your ISP license
Purchase hardware, software and bulk bandwidth
Start marketing with brochures, banners and free WiFi advertising
Build customers; give them quality service and support
Become a WISP in India!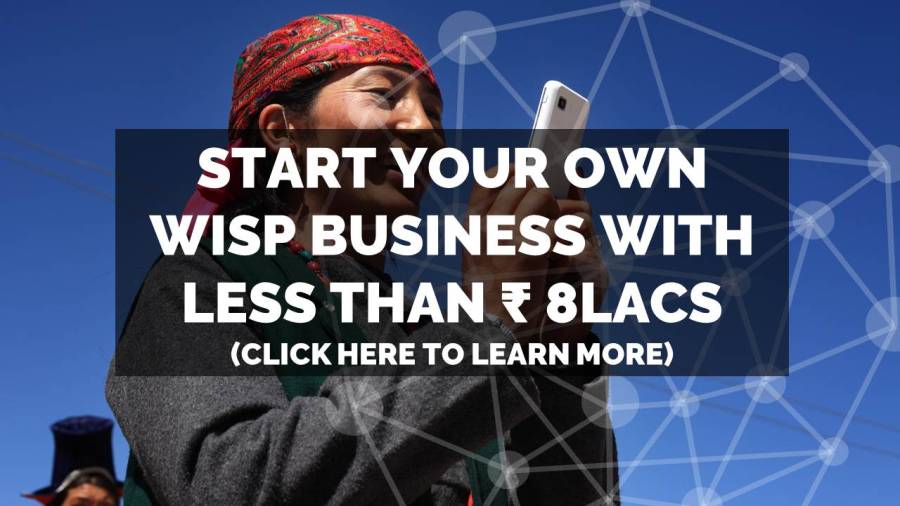 ---
---
End of How to become a WISP in India?
---
---
Muft Internet is an ISP consultancy firm dedicated to help aspiring, small and mid-sized Internet service providers in India overcome their technical or legal roadblocks.
Plan your own ISP/WISP business, apply for an ISP license, deploy your network or buy bulk bandwidth – our ISP consultants are here to help you. Click here to contact us